Cheaper destinations will save a lot of money each day on your food, local travel, and accommodation.  The travel destinations will be more fun when it has beautiful landscapes and architecture for exploring. It's a cherry on the cake if it can be accomplished with a small budget.
The following destinations are not very popular and are hidden gems. This gives more time to interact with the local folks and enjoy beaches without much crowd. Let us look at a few destinations you can visit with a cheap budget.
POLAND
Poland is a country that has a rich culture and offers numerous hikes for outdoor-adventures and night lovers. You could visit Warsaw and Krako, both of them speak about the rich culture and history of Poland. Gdansk is also a lovely town in Eastern Europe. You can get around the country by bus and it is an efficient option for transport to visit all the cities.
ROMANIA
Other European destinations include Cluj and Romania. This city offers greats nightlife and many excursions during day time. You could visit Turda Salt Mine that will equip you to get a glimpse of Romania's mining industry. Another beautiful destination is none other than the capital of Romania, Bucharest itself. Sibiu, Timisoara, and Brasov are stunning destinations to visit too.
HUNGARY
Budapest may be a must-visit in Hungary. But Hungary offers much more to visit and enjoy on a small budget. You Could visit Drebecen, the views, food, and accommodation, opportunities for adventure will fit your budget better than Budapest. If you are not interested in the capital, you could also visit the surrounding villages and towns. You will be able to know about their culture and delicacies. Eger and Siofok are also great places to visit to feel their dashing personalities.
SLOVAKIA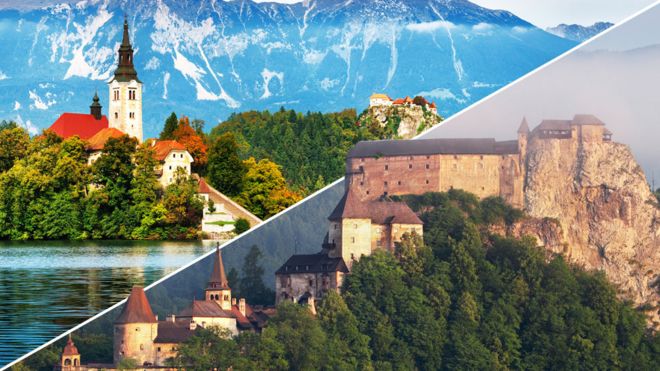 If you are a beer and wine fan, then Slovakia should be on your bucket list. Slovakia also contributes to a variety of museums and spellbinding architecture. You could visit Modra, which is a small town and every home has its own vineyard. It's an excellent opportunity to witness local distilleries and microbreweries. A few other cities to visit around Slovakia areKolsice, Levoca, Trnava, etc.
GREECE
Greece can also be visited on a small budget if you are careful and don't fall for traps. Everyone needs to visit Greece at least once. No matter what your budget is, Santorini is an amazing destination for romantic dates. If you plan well and do your hotel booking in advance and avoid booking rooms in sea-view restaurants, it will save you a lot of money and a great place to explore and experience the sea.